Wholesale Bar Towels & Aprons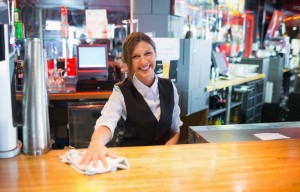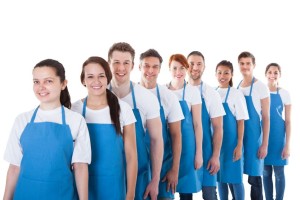 Aprons are important in any business as they provide your business with safety and cleanliness when it comes to harsh kitchen environments. Likewise, bar towels provide extra sanitation as they are able to soak up the food and oil excretions.
A quality apron and towel rental service is necessary as it will provide you and your business with the promise of stability and less work for you and your employees. We will take care of all the hassles of cleaning by providing you with new, fresh products while you simply focus on running your business.
By having other employees handle your linen, it is a waste of time and money. You will be paying them for the work that the service can handle, and therefore, they must double-up on work that is actually relevant to the business. Time is wasted from providing restaurants with quality customer service and food quality when employees must handle the extra workload involved with linen upkeep.
NDC proudly provides a quality service for all of your restaurant apron and bar towel needs. We are confident that we provide the highest quality products and an exceptional service that caters to you. We always make sure that the customer is #1 and that is why we schedule deliveries based on your schedule and availability as well as being there with you every step of the way through the entirety of the service. 
Give us a call today at our hotline (800) 238-2387 and you will be transferred to one of our experienced bar towel and apron rental specialists who will provide insight and start you off with a new linen service for your business. Contact us right now and take advantage of our free quotes available for any type of apron & bar towel products you would like for your business.