Floor Mat Rental Service & Sales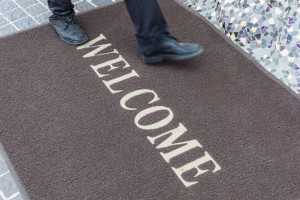 We provide a full line of mat rentals and sales for your business.
Our mat rental options vary in which function you prefer they serve. However, they all share in common the fact they are certified in slip-resistance and are durable enough to withstand wide mobility. We are flexible with our services, and prefer being able to service you based on your convenience and special needs. We will always place the customer first and foremost and try to focus on their needs before our own.
Your business deserves a quality floor mat rental service.
To find out more about our mat rental options and services, give us a call today on our hotline (800) 238-2387 and you will be transferred to one of our experienced mat specialists who will provide insight and start you off with a new mat service for your business. Give us a call right now and take advantage of our free quotes available for any type of mat products you would like for your business.