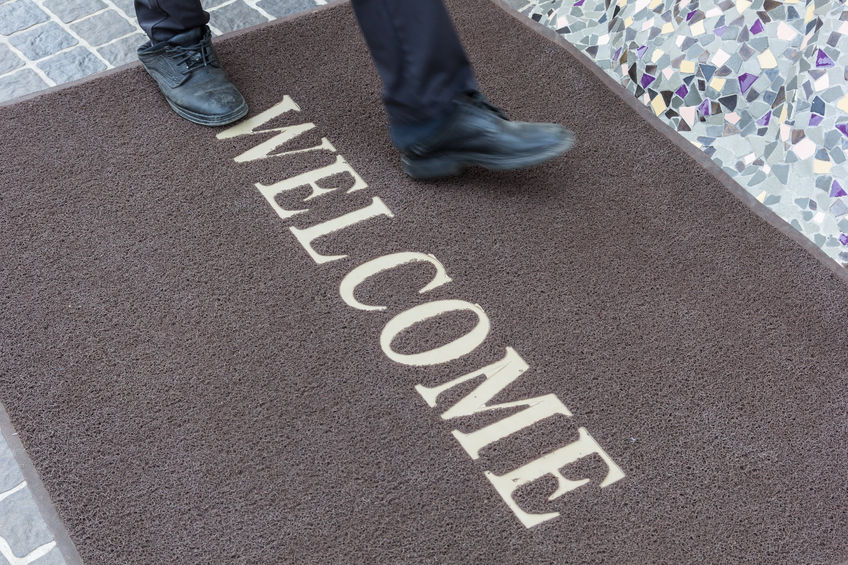 No matter how big or small your business space is, you deserve high-quality entrance mats. National Dust Control provides you with reliable, comprehensive floor mat supply and care services designed to meet your business's needs.
Better Floor Care for Your Business
Keep dirt and grime out effectively.

NDC's entrance mat selection offers better protection against tracked-in dirt, mud, and excess moisture, leaving your floors cleaner for longer.  

Better-looking entrance mats.

Your entrance mats can look good too! With better size and design choices, plus better image and color quality, you can make a great first impression right at the entryway.

Excellent traction for enhanced efficacy.

Better traction means improved safety and aesthetics, eliminating shifting and curling that can be as unsightly as they are dangerous. 

High-quality product selection.

NDC maintains the strictest measures to ensure that only the best, most enduring floor mats get delivered to your facility.   

Expert cleaning and maintenance services.

NDC boosts your floor mat efficacy even further with top-notch maintenance services to preserve the integrity and appearance of your entrance mats.
Maximum Impact, Minimum Input
It may be tempting to just grab the first entrance mat you see off the shelf. It's easy. It's convenient. An entrance mat is an entrance mat, right? But is that really how you want to make your first impression on a customer?
Entrance mats from NDC, with their NFSI-certified safety guarantee, optimal durability, enhanced appearance and reliable maintenance service, make sure that you get more out of your entrance mats while doing less!
There's less risk. There's less to do, and all the benefits to gain. What more can you possibly need from your floor mat rental service provider?
The Floor Mat People Since 1970
For the last fifty years, NDC has been the go-to expert for commercial floor mats and dust control products in the greater New Jersey and New York Metro Area. Let us make your job safe and easier today. Contact us on the phone at 800-238-2387, via email, or by filling out this form!