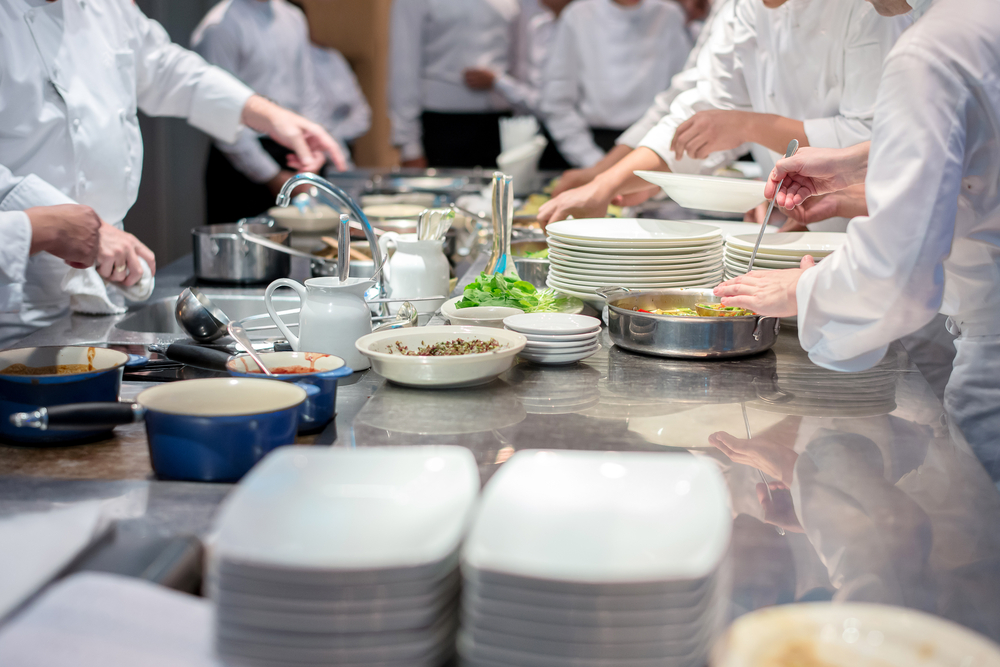 Achieve the best, cleanest, and safest results for your restaurant's kitchen floors with the widest selection of commercial kitchen floor mats from NDC Mats!
NDC Mats is your leading source for commercial floor mats across New Jersey and Metro New York. With nearly fifty years of industry experience, an expansive facility and a far-reaching service of diverse clientele, we can ensure you high-quality, truly satisfactory service every time!
NDC Kitchen Floor Mats
Our kitchen floor mats are designed for the busy restaurant kitchen of all types and sizes:
Superior Durability.

Foot traffic is no threat with our superior durability kitchen floor mats. Made out of nitrile fiber backing, our floor mats are protected against premature wear and tear like curling and thinning.
NFSI Certified.

Our kitchen floor mats are NFSI certified for your and your employees' safety and peace of mind.
Expert Maintenance.

NDC Mats provides complete support for your floor mat services with professional maintenance. Our in-house experts make sure that your mats are clean, safe, and are protected against premature wear and tear at all times.
The Extra Mile
Going the extra mile for our customers is second nature to us. Whether it's in taking that one extra step in verifying the quality of our floor mats, or in giving you expert advice on product options, or in choosing the latest software to help manage your accounts, NDC Mats has made a culture of going above and beyond to deliver the best results to our customers.
More than our technical know-how and industry experience, it's the way we treat our customers that has kept us on top of our game since 1970. Experience the NDC Mats difference today!
Get Started with NDC Mats
Discover why NDC Mats is one of the most trusted names in commercial mat rental services in the greater New Jersey and New York Metro areas since 1970. Call us today at (800) 238-2387 or drop us a line here to speak with any of our friendly agents or to get started on your kitchen floor mat rental!