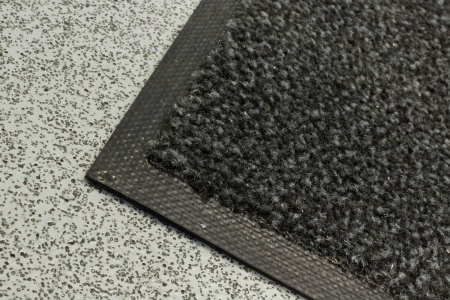 There are no shortcuts to safety or quality. Get both with high-quality slip-resistant mats only from the floor mat authority: National Dust Control!
Top-Notch Slip-Resistant Mats from NDC
NDC's floor mat selection ticks all the right boxes and delivers the results that you need:
NFSI-certified High Traction.

When it comes to securing the safety of your facility's floors, you can't get any better than slip-resistant mats from NDC. All of our mats have been inspected and certified safe by the

National Floor Safety Institute

for your protection and peace of mind.
Optimum Durability for Maximum Use.

NDC gives your money the most value with durable slip-resistant floor mats. Our mats withstand the demands of heavier traffic and frequent washing compared to other floor mat brands.
Ideal for Use Around Your Facility.

Minimize risks everywhere in your facility! Our slip-resistant mats work well in most ar of your facility.
Professional Mat Maintenance by NDC.

NDC uses state-of-the-art equipment and time-tested methods to make sure that your floor mats are not only at their cleanest but that they are also maintained to retain their slip-resistant features for your safety.
NDC: Doing Commercial Mats Since 1970
There are also no shortcuts to expertise. When you're looking for expert floor mat rental service and care, work with a provider that has proven its worth through decades of hard work, results, and a loyal following. Trust your mat needs to NDC!
NDC is everything you want your floor mat service provider to be: knowledgeable, flexible, professional, and fully supportive. With great products, impeccable service, and the friendliest mat people you'll find around here, you'll know instantly that your business and your floors are in the best hands.  
Contact NDC Today to Get Started
Give us a call today to get started on your service or to learn more about our services and pricing! Call NDC at (800) 238-2387 or send us your inquiries here.