What Business Mat Rentals Should Cost You
Without the right information regarding floor mats, it may seem like an unimportant expense to hire a business mat service. However, after calculating costs of slip, trip, and fall accidents which result from lacking quality floor mats and slip resistance, it is cheaper to rent a high-quality floor mat service instead of the hefty consequential costs after an incident occurs.
Employees lose their productivity and the business dies down after slips, trips or falls. In addition, an anti-fatigue floor mat will ensure that employees are able to stand on their feet longer, also increasing productivity. The loss of productivity can lead to a decline in profits.
Slips, trips, and falls in the business can cost a business due to increases in corporate insurances as well as potentially replacing a new worker. Even worse, workers' compensation and lawsuits make up the majority of slip and fall accidents' costs.
Instead of paying for workers' compensations, lawsuits, corporate insurance premiums, replacements, and loss of productivity, it is simpler and cheaper to just hire a high-quality floor mat rental service.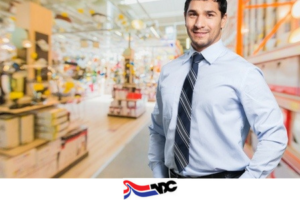 National Dust Control is here to help when it comes to helping keep your employees and guests safe from slip and fall accidents. We make sure to provide you with the best quality floor mats, preventing slips, trips, falls, as well as keeping floors clean from debris.  Give us a call today at 800-238-2387 to get in touch with a qualified mat specialist who will price out an affordable plan to save you time and money. Our delivery team will deliver your brand new floor mats as soon as possible in order to secure the safety of your business and its team. Call us now!