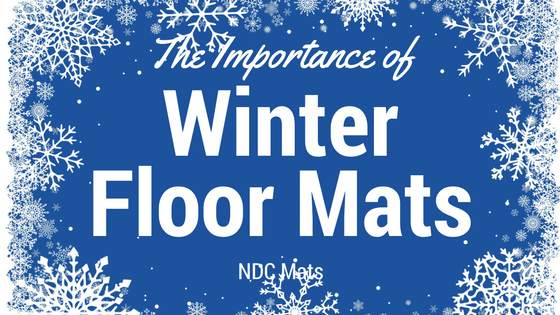 The leaves are quickly changing and sooner or later the winter will shed its white, crystal-like snowflake art. As the outside world turns into a winter wonderland, indoor businesses may be faced with difficult challenges due to the snow. Snow can become a great nuisance for any type of industry as well as a safety risk for slip and fall accidents. Therefore, a business must be sure to invest in a quality floor mat services to prevent injury by remaining clean and free of outside debris.
The Benefits of Winter Mats
Floor mats assist visitors in kicking off snow from their feet, as well as other types of debris. This includes dirt, mud, excess water, and other forms of debris. Instead of guests and clients bringing in the outside world with them, they can leave it at the door with your trusty floor mats. This will prevent the spread of the unwanted debris across the facility, and help keep floors clean. The floor mats also prevent slip and fall injuries, as most floor mats come with slip-resistant grips.
In addition to indoor floor mats, a business can also invest in high-quality outdoor floors mats, which aid in preventing ice from building up outside business. With a quick shake, the ice shards will end up tumbling down and outside of the facility's walkway.
Are you searching for a quality mat rental service for your business in preparation for the steadily approaching winter season? NDC Mats has been servicing our happy clients since 1970! We have oodles of experience in the field, and can provide your business with a durable, functional, and affordable mat service. Contact us at 800-238-2387 today for a price estimate on our quality service.