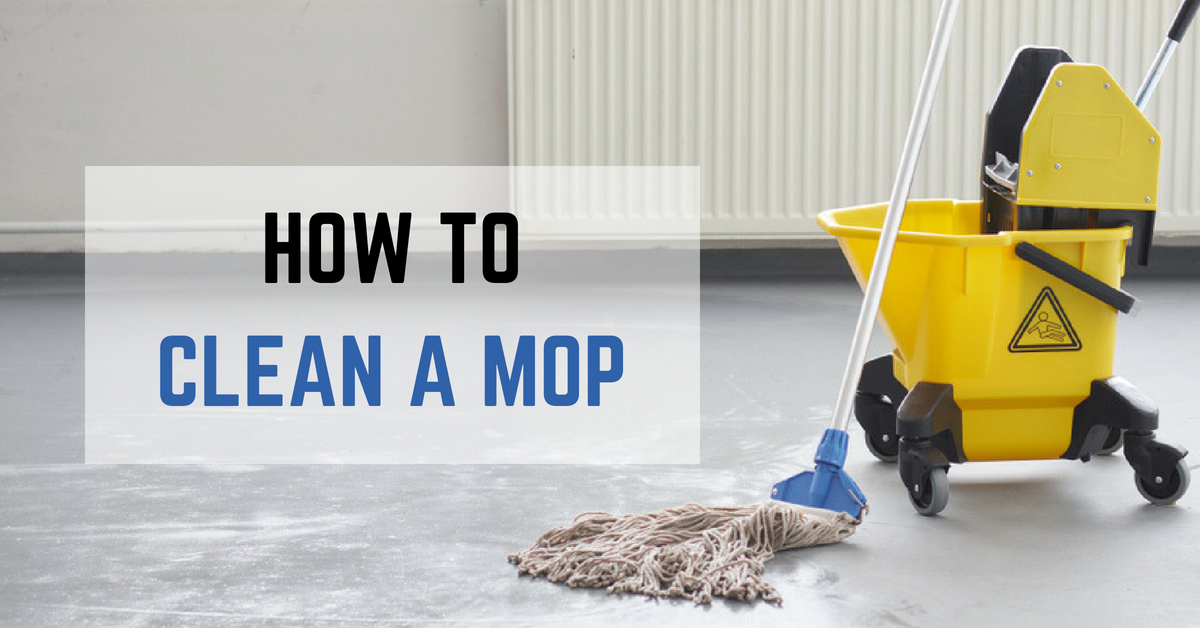 Here's a question: do you know how to clean a mop? If your answer runs along the lines of washing it under the faucet after use, you and your floors might be in real trouble. And by trouble, we mean nasty, filthy, disease-carrying trouble! Mops, after all, pick up whatever filthy things are on the surface – bacteria and germs included – which get easily transferred wherever the mops land next.
But inadequate washing is not the only problem. Even properly washed and disinfected mops that are stored without having thoroughly dried are also a hotbed for bacterial growth – bacteria which ends up on the surfaces you "clean".
Your cleaning tools should be your helper in keeping your floors clean and not a cause for concern. Learn the best and most efficient ways to clean your mops for better, more hygienic cleaning!
How to Clean a Mop
Rinse thoroughly after use. Place the mop head under running water until the water clears. This gets rid of the dirt and other debris that might be stuck in the fibers of your mop heads.
Wash with detergent. Certain stains and debris stick to the mophead fibers and do not come loose with just water. Lather up with some detergent before rinsing. If you are using a removable mophead, your best option is to drop your mop heads in the dishwasher or the washing machine and run a cycle.
Soak and disinfect. Using a combination of hot water and bleach (or a disinfectant of your choice), soak the mop for about ten minutes then rinse thoroughly until water runs clear.
Wring out mop head. Wring out the fibers thoroughly to speed up the drying process.
Air-dry the mop. With the mophead situated upright, leave your mops to dry thoroughly before storing in a closed container.
Replace mop heads regularly. Mopheads should be replaced every three months or when you see the first signs of wear and tear (i.e. falling or ripping fibers).
Better Mops for Better Cleaning
Get more out of your cleaning routine with high-quality mops through NDC's mop rental services!
Our mop service guarantees a steady supply of clean and high-quality dust and wet mops that will deliver the clean you need for your business. With NDC, you'll worry less about how to clean a mop and more about how to get better, cleaner floors!
What are you waiting for? Contact us today to get more out of your mops! Call 800-238-2387 or drop us a line.