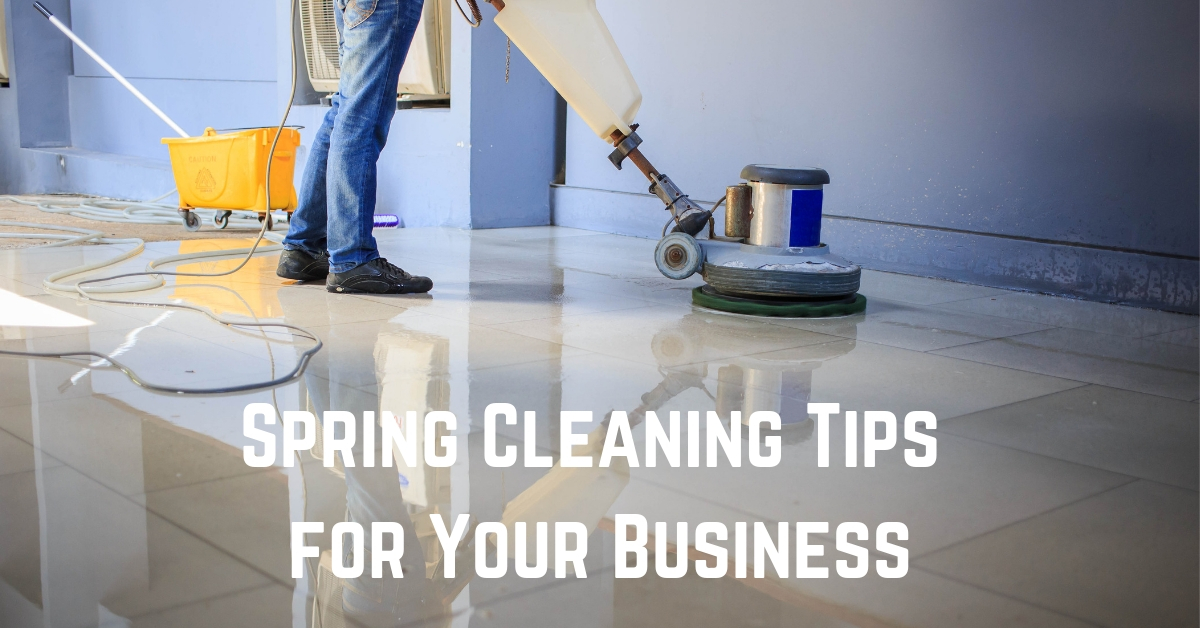 Who says spring cleaning is only for your house? As we come out of the cold winter months, spring is the perfect opportunity to incorporate new, fresh spring cleaning tips into your business while tidying up and organizing your space.
Here at NDC Mats, we understand how dusty and dirty floors can get. That's why we've been in the mat industry for over 40 years! Trust us when we say that even the simplest reorganizing can make a big difference.
Here are some spring cleaning tips to help get your business back into full bloom:
1. Reorganize
Going through filing cabinets, closets, office supplies, etc. is an easy way to reassess what you have and what you no longer need. Getting rid of excess supplies or trash can feel refreshing, especially if it's been a while since you last assessed your inventory.
A study conducted by Princeton found that clutter can make it difficult to focus on important tasks at hand. The eye is drawn to the additional stimuli, and it's overall harder to concentrate when you aren't in an organized space.
So, not only does reorganizing clear your space, it clears your mind as well.
2. Get Creative
In addition to physically cleaning, it can be nice to mentally refresh as well. Use this time to connect with your staff and brainstorm new ideas. Think about the common problems you face on a regular basis and open your mind to new ways of addressing them.
Try putting yourself in the shoes of your customers and what they expect when they walk into your business. Changing your perspective is a great way to think outside the box and come up with creative solutions you may not have thought of before.
3. Switch It Up
Spring is a season of bright colors and patterns. If you have a restaurant, consider switching up your linen colors or adding fresh, in-season vegetables to your menu. Something as simple as getting new, clean mats can make your business look better!
Think of springtime holidays (St. Patrick's Day, Easter, etc.) and plan activities for both your customers and your staff. Having fun while also engaging with your customers and employees is a win-win for all parties involved.
4. Modernize
Take the opportunity to evaluate the tools your business utilizes on a daily basis. Are they optimized to the best of their ability? In this day and age, technology is a huge component of any business.
Spring-clean your business's social media and website. Do research on different social media platforms and how you can grow your following. Make sure your website is modern and easy to navigate. Giving your website some love can open the doors to new, interested customers.
Spring to it!
Spring time is the perfect time to reflect, organize, and create not only at home, but at your business. We hope our spring cleaning tips have given you some ideas! From organizing supply closets to modernizing your website, even the smallest changes can make a big impact. Nobody understands that better than NDC Mats; we've been helping businesses keep clean since 1970!
We offer a wide variety of mat services as well as facility products to help keep your business in top-notch condition year-round. Call us for a free quote at 800-238-2387.