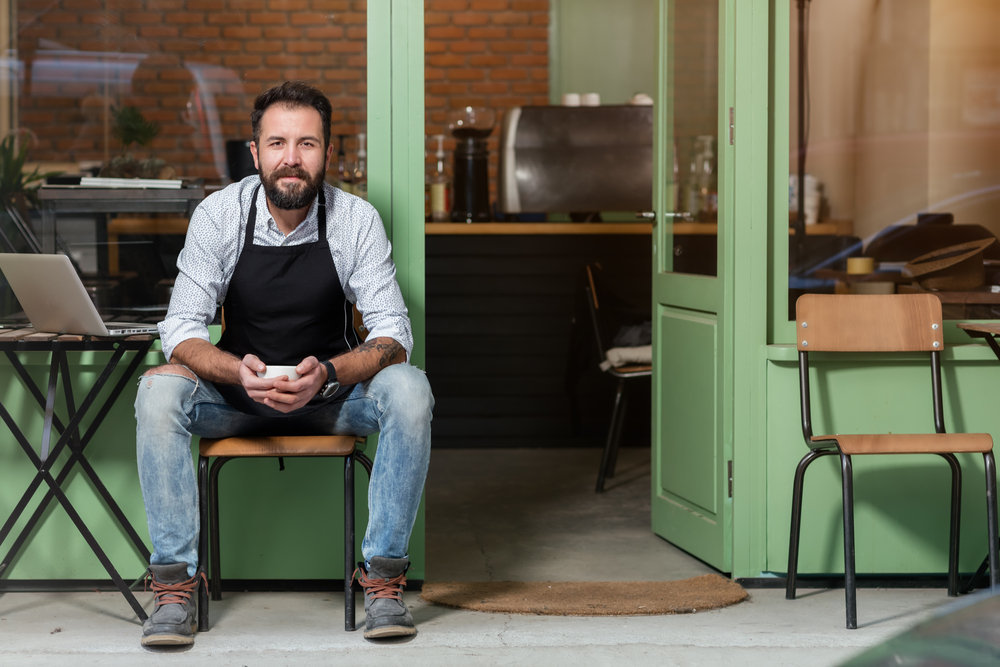 Business mats serve an important purpose in every establishment. They protect the floor, employees, and customers, but only if they fit! It might sound like an easy task, finding business mats made to fit, but it's not. An improperly fit business mat can become a tripping hazard of its own, or won't protect as fully as it should. 
There are many important things to consider before settling in on what shape and size your business floor mats are going to be. If you go too big, you're looking at overpaying on ill-fitting mats. On top of being eyesores, they can reduce traction and become tripping hazards. Buying too small is just as bad, if not worse. You risk leaving your floors vulnerable to tracked-in dirt and debris.
So how do you decide on your business mats' size and shape?
Deciding Business Mats Size and Shape
Different spaces naturally have different floor mat size and shape requirements. There is no such thing as a one-size-fits-all mat solution. While the floor mat scientists have yet to catch up on that, there are rules of thumb you can apply to help you find the best dimensional specifics for your needs.
Here are some of your most important points of consideration:  
Coverage
For coverage, your biggest consideration is the location. Entryways need the widest coverage because their purpose is filtering out as much tracked-in debris as possible. A good rule of thumb for entrance floor mats for your business is to go about 80% wider than the width of your doorway and the length that amounts to about two to three footsteps or roughly 12 to 15 feet.
Comfort mats should run the length of the workstations, with a width that goes just at the edge of the kitchen equipment. The same goes for the reception area anti-fatigue mats. The goal is to cover the main areas where foot traffic is.
Foot Traffic
Speaking of which, how do you determine which areas get the heaviest foot traffic? For starters, go where people frequent. Aside from the main entrances and reception areas, you'll want to provide coverage for common areas. This includes the area leading up to the bathroom and the parts that lead to pantries. Work areas also need good coverage. The length of these heavy-foot traffic locations should determine the size and shape of your business mats.
Purpose
What do you need floor mats for? The main purpose of your floor mats influences the dimensions of your mats. For instance, where a runner mat in a workstation goes lengthwise that leaves a little space on the edges, an industrial mat designed for machinery might need to fully cover the floors.
Wet area mats should run the range of space, conforming almost perfectly to the shape of the room. Logo mats can be standard but customization on sizes can be done to follow the shape of the logo. Additionally, customization can be an excellent marketing tool. 
Get the Right Business Mats with National Dust Control
Are you unsure how to go about your commercial floor mats? Or do you have an oddly shaped space or you need to work around certain objects? Turn to the professionals!
NDC has been New Jersey's most trusted floor care company since 1970. We can help you find what works best for you. We can even maintain your floor mats for you – how great is that?
Give us a call at (800) 238-2387 to get started on your mat service or to speak with any of our in-house floorcare professionals. 
https://www.ndcmats.com/wp-content/uploads/2020/12/custom-size-mats.jpg
667
1000
stacy
https://www.ndcmats.com/wp-content/uploads/2015/09/NDC-Logo.jpg
stacy
2020-12-07 14:33:54
2020-12-07 14:33:54
Business Mats Size and Shape: What's Best?